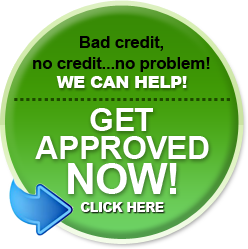 If you're in need of financing for your new or used vehicle, then come to Savannah Mitsubishi, our respected Mitsubishi dealer serving Bluffton. Our financial experts will work non-stop to get you the loan you need and deserve, whether you have good credit, bad credit or no credit at all. 
We use our strong financial relationships to help you find a company that will get you an affordable loan at a reasonable rate. We understand that life happens, and you shouldn't have to be punished for your mistakes forever. You can trust that we will take care of you and try to be there for you every step of the way.
Convenient Financial Help for Savannah Mitsubishi Shoppers
You can come by and talk with on of our advisors to see if you get approved, or you can conveniently do it right on our website. Fill out a financial application to see if you qualify ahead of time, and don't worry, because it's quick and easy, it's free, it won't impact your credit score and there is no social security number required 
If you would like to learn more about finance center, you can head on over to our Mitsubishi dealer serving Statesboro, take a look at our website or give us a call at 866-463-5023. Our experts are very knowledgeable and very understanding, so don't hesitate to contact us with any questions or concerns you may have.